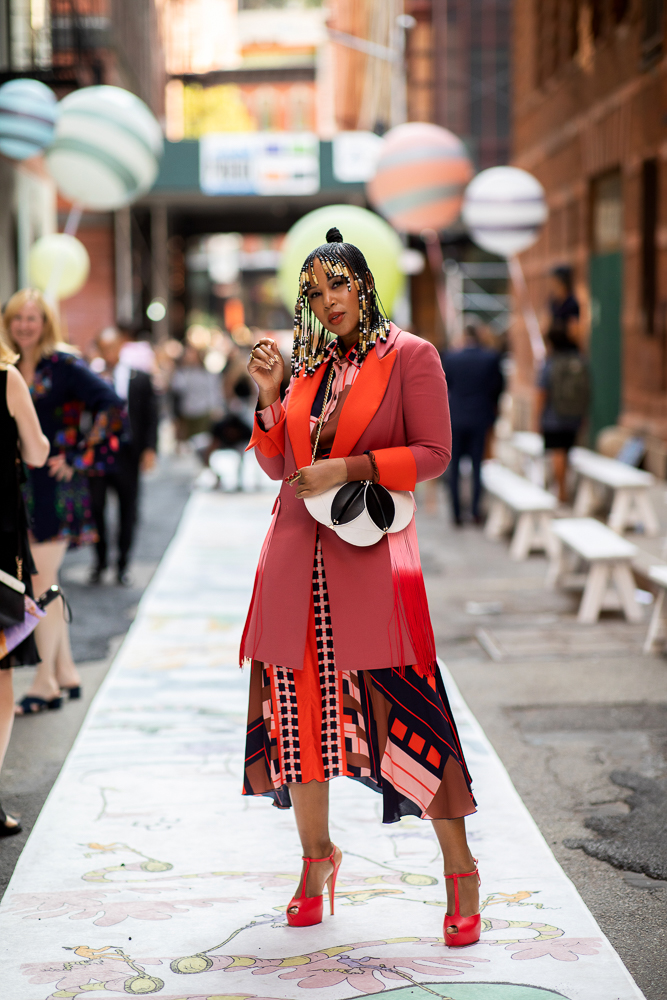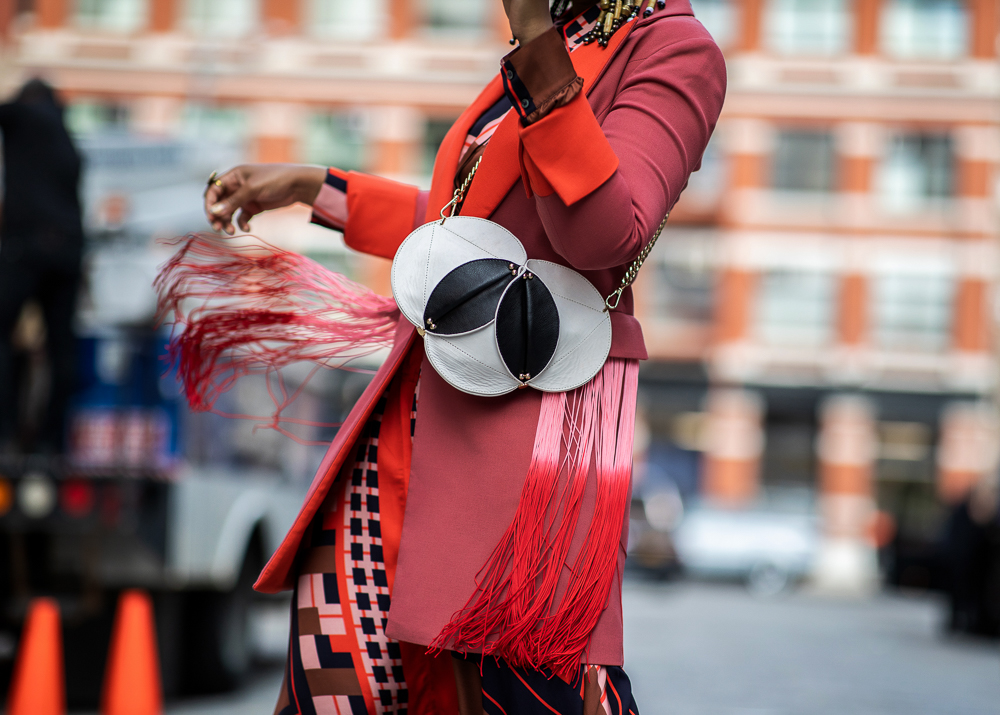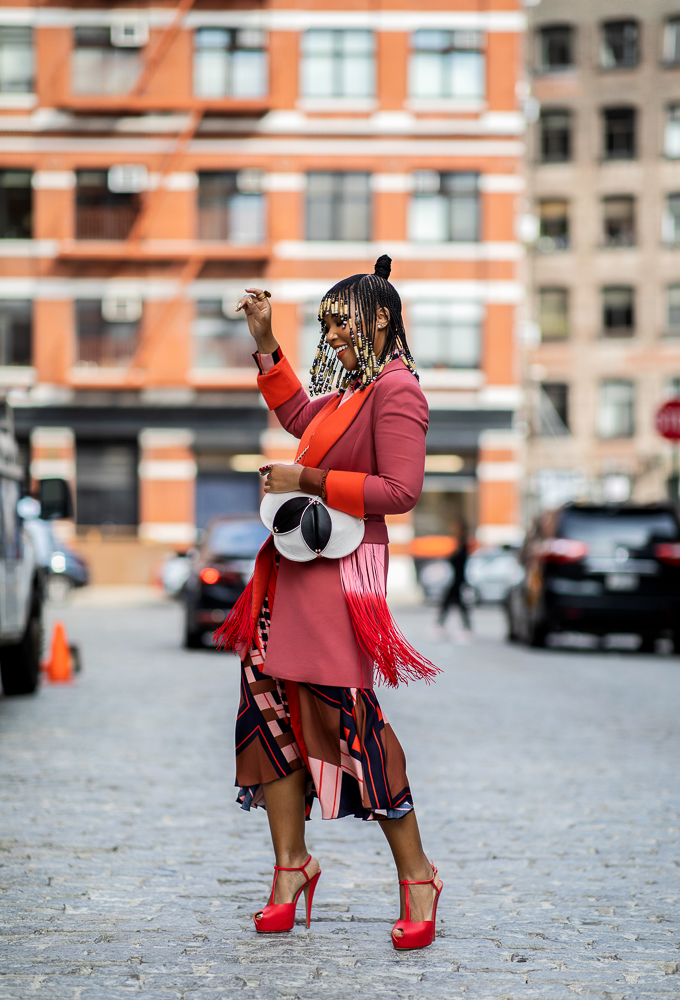 And The Winner Is…
My Favorite NYFW Show This Season
Well, let me first start off by saying that I didn't attend EVERY NYFW fashion week show. So, this answer is based only on the shows that I did attend.

That's my disclaimer and I'm sticking to it! If you weren't following me on Instagram Stories (which you should be, by the way), you won't know which shows I did attend to get an idea of the competition.

I won't list them here because I want to get invited back, ok!

Ok, ok. I'm getting to it.

My favorite show of the Season was…

One more thing, I did hear about a lot of good shows that I didn't attend like the Pyer Moss show and Rihanna's Savage X Fenty show. Again, I wasn't in attendance. So, they can't be included but definitely check online for images and video footage.
Ok, For Real This Time
Alright, the show that I enjoyed the most this Season was the Cynthia Rowley show! I wore the look above and I even stood the for the whole show in my Giuseppe Zanotti T-Strap Heels. Let me just explain that these shoes were made for sitting and that's just what they'll do…

Anywho, the show took place outside in a New York "alley". The street was lined with a Dr. Seuss inspired runway and the music was pumping. Overall, it was a really fun and energetic show. There was cloud eye make-up, surfboardts, big wavy sun-bleached hair, straw witch hats and fun prints! I was super grateful to be able to experience the show with my own two eyes. What a great way to close out NYFW!

I won't even touch on the attendees. As you can see above, I ran into fellow Influencers, Kelly Augustine and Lara Eurdolian. Everyone was DRESSED. It was totally a feast for the eyes. Ok, this is the last NYFW post for this Season.

Drop any other questions that you may have in the comments below!
Get The Look
Beatrice .b Color Block Fringe Jacket (Borrowed) – No Longer Available
Beatrice .b Midi Dress with Geometric Print (Borrowed) – Sold here
Mini Flower Bag c/o Ellia Wang – Sold here
Giuseppe Zanotti T-Strap Heels – No Longer Available

Photography: Marta Skovro + Andre Sabugo