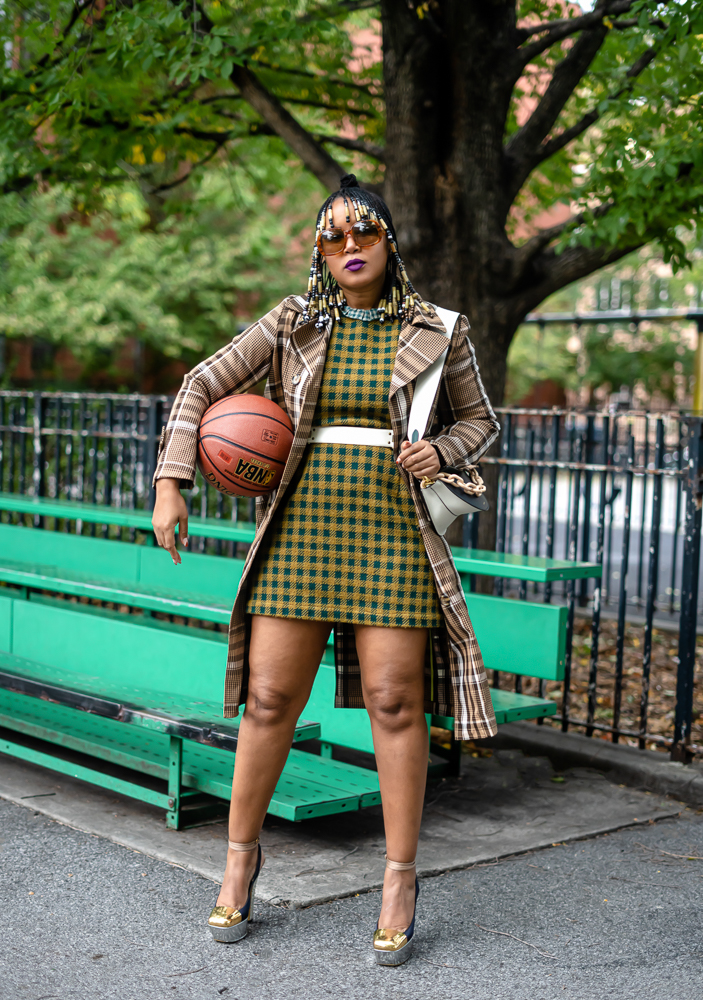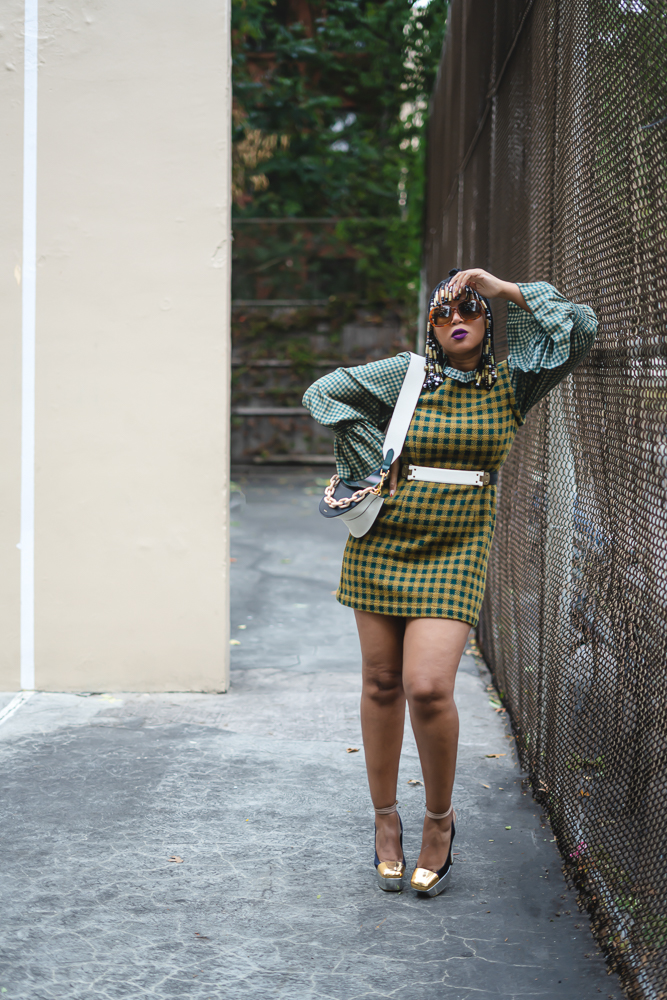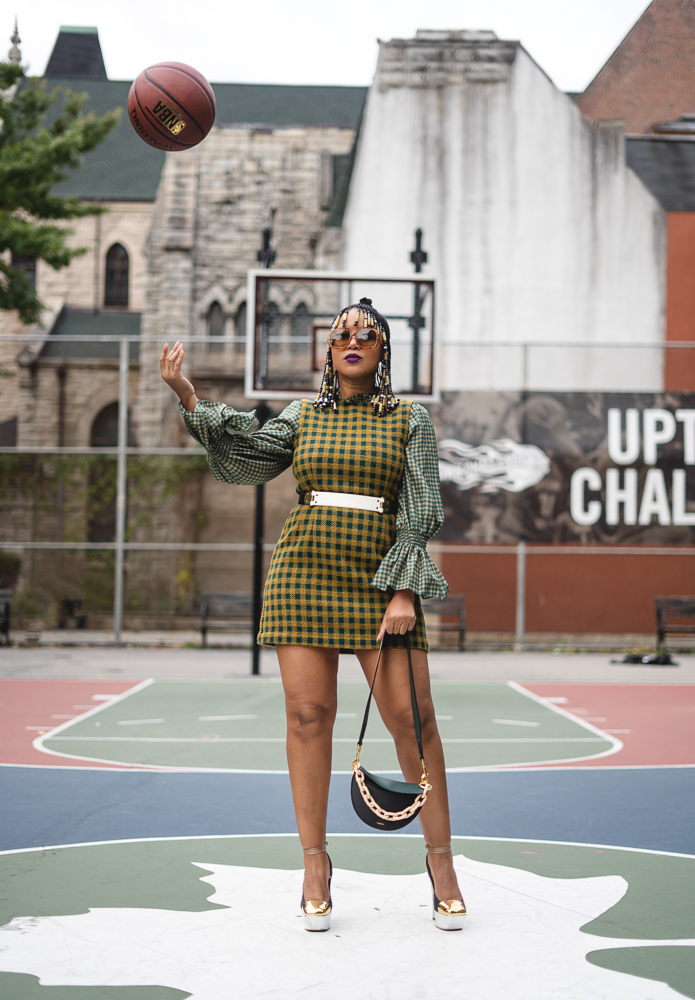 I was recently talking to someone about my current state of affairs. Things are a little all over the place, to be quite honest. This person really didn't allow me to grovel and complain (like I wanted to) at all. They reminded me that certain occurrences are the 'cost of ambition'.

If you want to live a life that most people don't, you're going to have to grow through and experience things that most people won't. Mainly, the larger the ambition, the greater the cost.

And I just sat there speechless.

So, I challenge you. When things get complicated along your personal journey (and they will get complicated) are you retreating back to the comforts of what's known or are you getting out there and pushing through to new unchartered heights?

The ball really is in your court.
Get The Look
Zara Plaid Coat – No Longer Available
Yuzefi Pine Nero Doris Bags – Sold here*
Sea New York Green Ethno Combo Dress – Sold here*
Rejina Pyo Leopard Olive Sunglasses – Sold here
YSL Pumps – No Longer Available
BCBG Belt – No Longer Available

*Use Code: RTRTIFFANY for $50 off of your first two months of Rent The Runway Unlimited.

Photography: Joe Chea