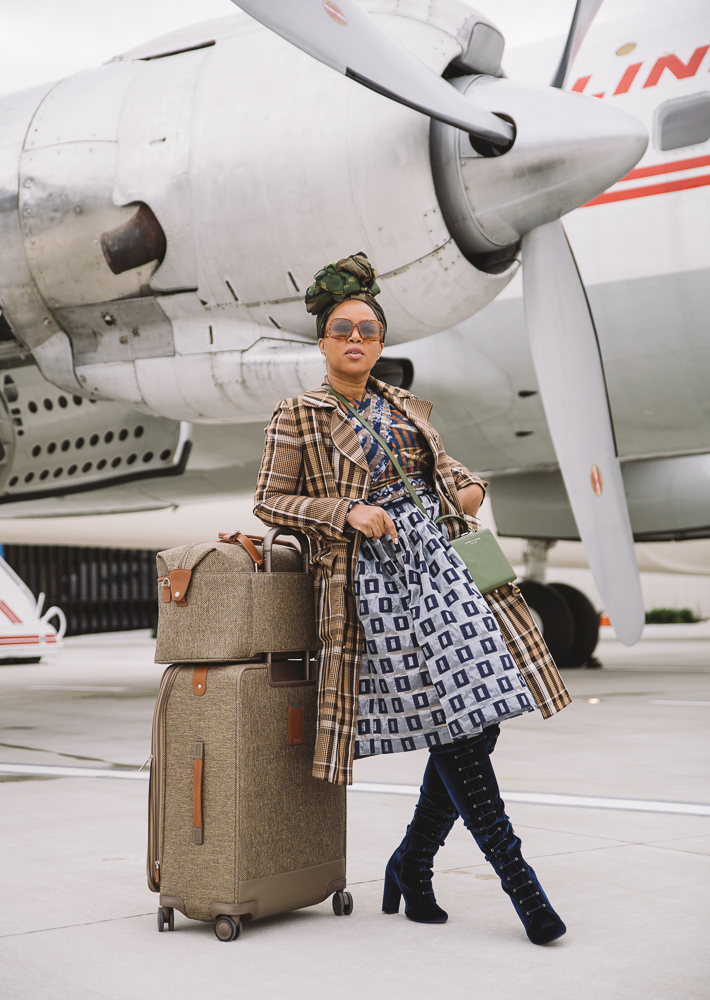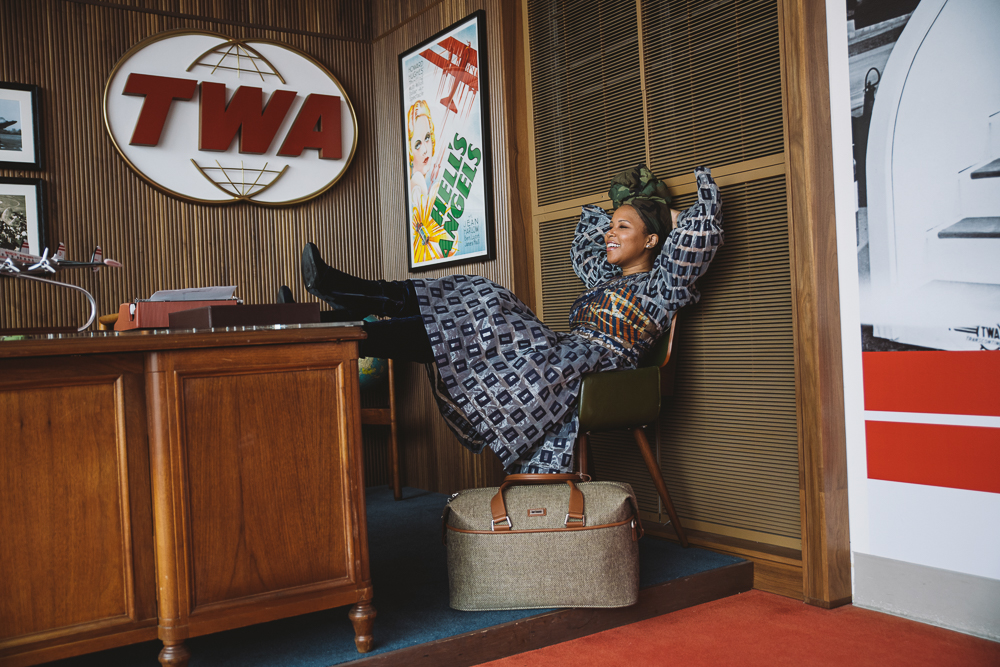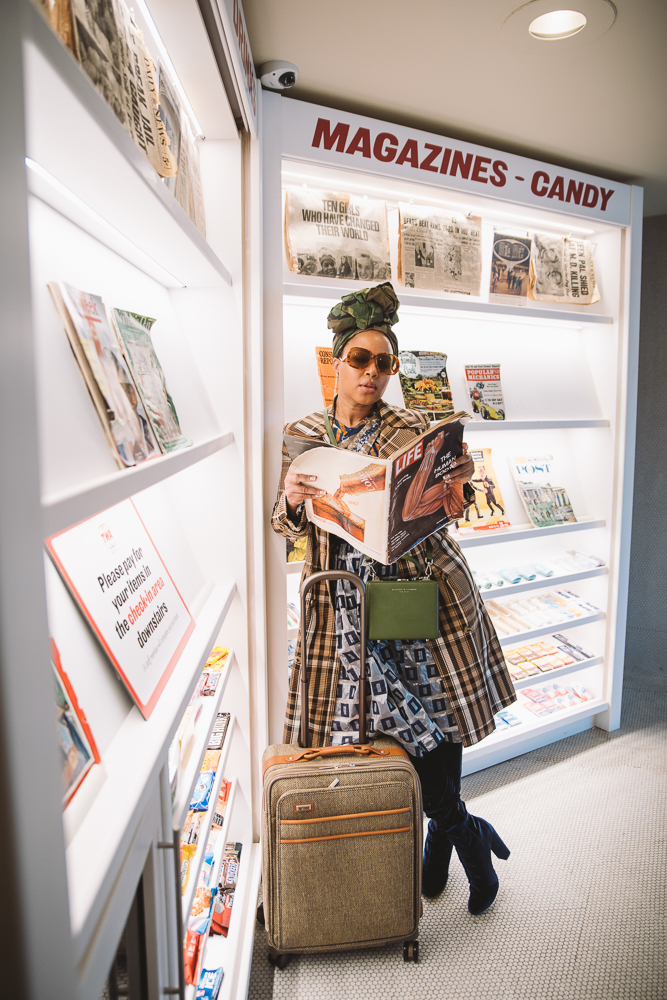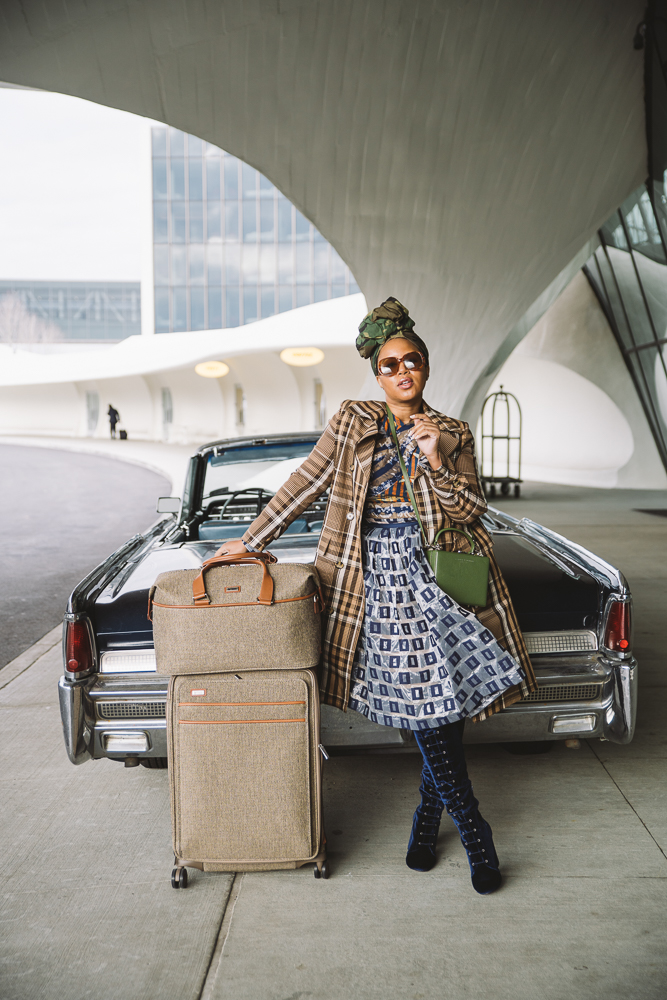 Travel is high on my list of things to do more of in 2020 and you best believe I want to do it with some flavor. When I'm walking through the airport, my Hartmann Luggage let's people know that I'm serious about my travel style. The last time that I was at the airport, the airline's check-in agent commented, "You'll be tired of that Hartmann luggage before it ever breaks down on you!". She was almost correct. How does one get tired of this beautiful Tweed luggage?! You don't.
Travel is one of the only things that you can buy that makes you richer

Unknown
5 Places That I'm Taking My Hartmann Luggage in 2020
Before a goal can be conquered, you have to believe that you can achieve it! Write it down, tell a few accountability partners and let the universe work out the rest. As my accountability partners, I'm sharing my 2020 travel wish list with you:
Indio, CA for Coachella Music Festival: The lineup this year is looking real cute! I'm here for Meg The Stallion, Big Sean, Da Baby, Summer Walker, Frank Ocean, Daniel Caesar, and Ari Lennox. Now, I'm no Coachella novice and know to proceed with caution. It's not for the faint of heart. Get into my 10 Words Of Wisdom for Coachella to see what I mean. Just know that I'm willing to sacrifice my hips for this year's lineup.
Savannah, Georgia: Lately, I've been on a domestic travel kick and I've heard great so many great things about Savannah. I saw one photo of a tree lined street and I was sold. This may or may not be the location for our next Mother/Daughter trip.
Prague, Czech Republic: This is another city that comes highly recommended from travel enthusiasts. I've heard stories of 4AM parties and beautiful architecture. Say no more, fam. It is as good as done.
Melbourne & Sydney, Australia: Australia has been on my wish list for a LONG long time. I'm sick about these bushfires and really pray that the country will be able to recover.
Bali, Indonesia…Again. I feel like I didn't do it well enough the first time. The villas, beautiful landscapes, Balinese cuisine and inexpensive jewelry, handbags and accessories alone are reason enough for another visit or 5.
Travel is so key for my existence because it's one of the best teachers in the whole world. Pictures just won't do some locations justice. Like most things, you just need to experience them for yourself. You never know what perspectives you'll walk away with.

By all means, get the cute shot and "do it for the 'gram". Also, be sure to use travel as an opportunity to take in your surroundings, get exposure to cultures other than your own, and learn about yourself and the world.

Which locations are on your travel bucket list for 2020?
Get The Look
TWP X MCB Camouflage Turban – No Longer Available
Shala Blouse in Sheer Navy c/o Autumn Adeigbo – Sold here
Shala Skirt in Sheer Navy c/o Autumn Adeigbo – Sold here
Benita Lace-Up Over The Knee Boot c/o Chinese Laundry – Sold here
Kendrick Trunk c/o Brandon Blackwood – Sold here
Rejina Pyo Leopard Olive Sunglasses – Sold here
Zara Plaid Coat – No Longer Available
Hartmann Luggage
Tweed Legend Medium Journey Expandable Spinner c/o Hartmann Luggage – Sold here
Tweed Legend Weekend Duffle c/o Hartmann Luggage – Sold here
Tweed Legend Domestic Carry-On Expandable Spinner c/o Hartmann Luggage – Sold here

Photography: Karston Tannis