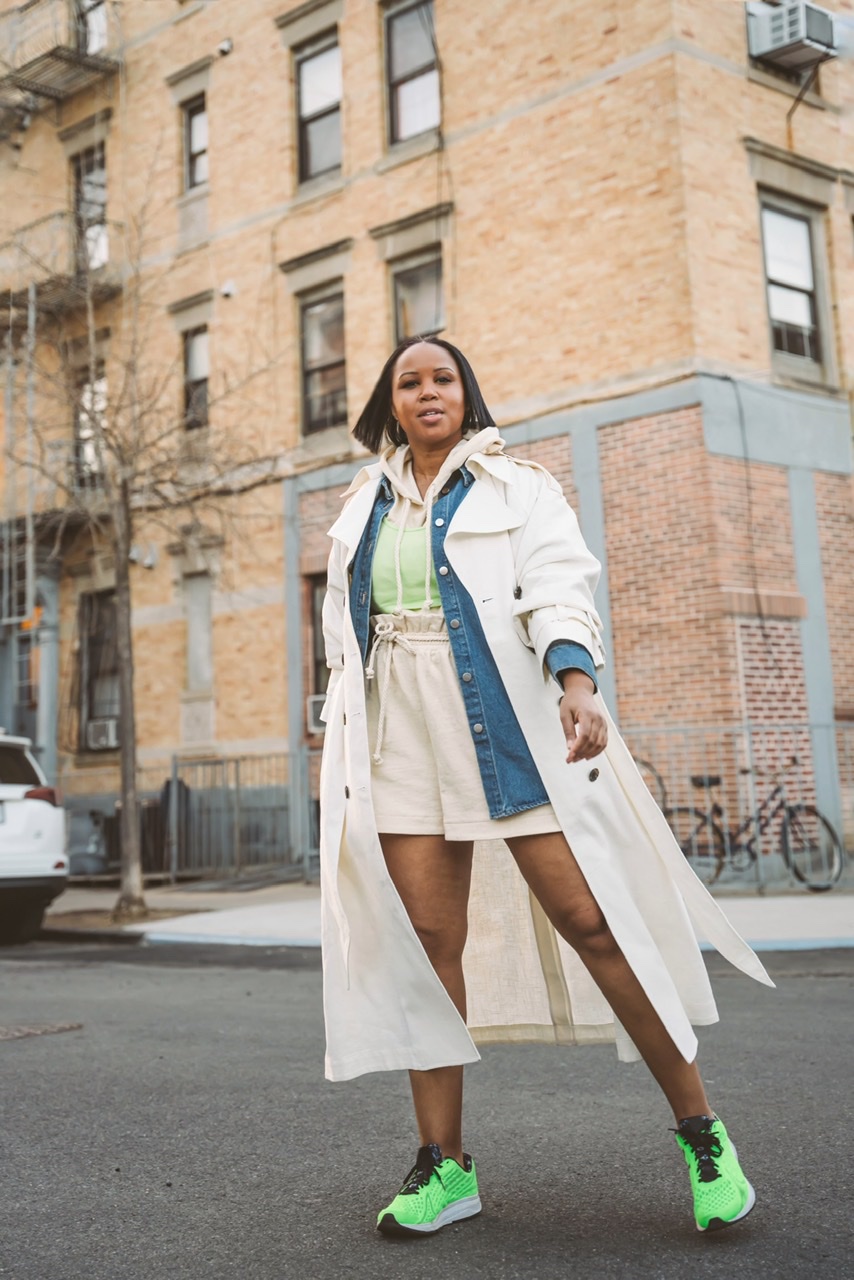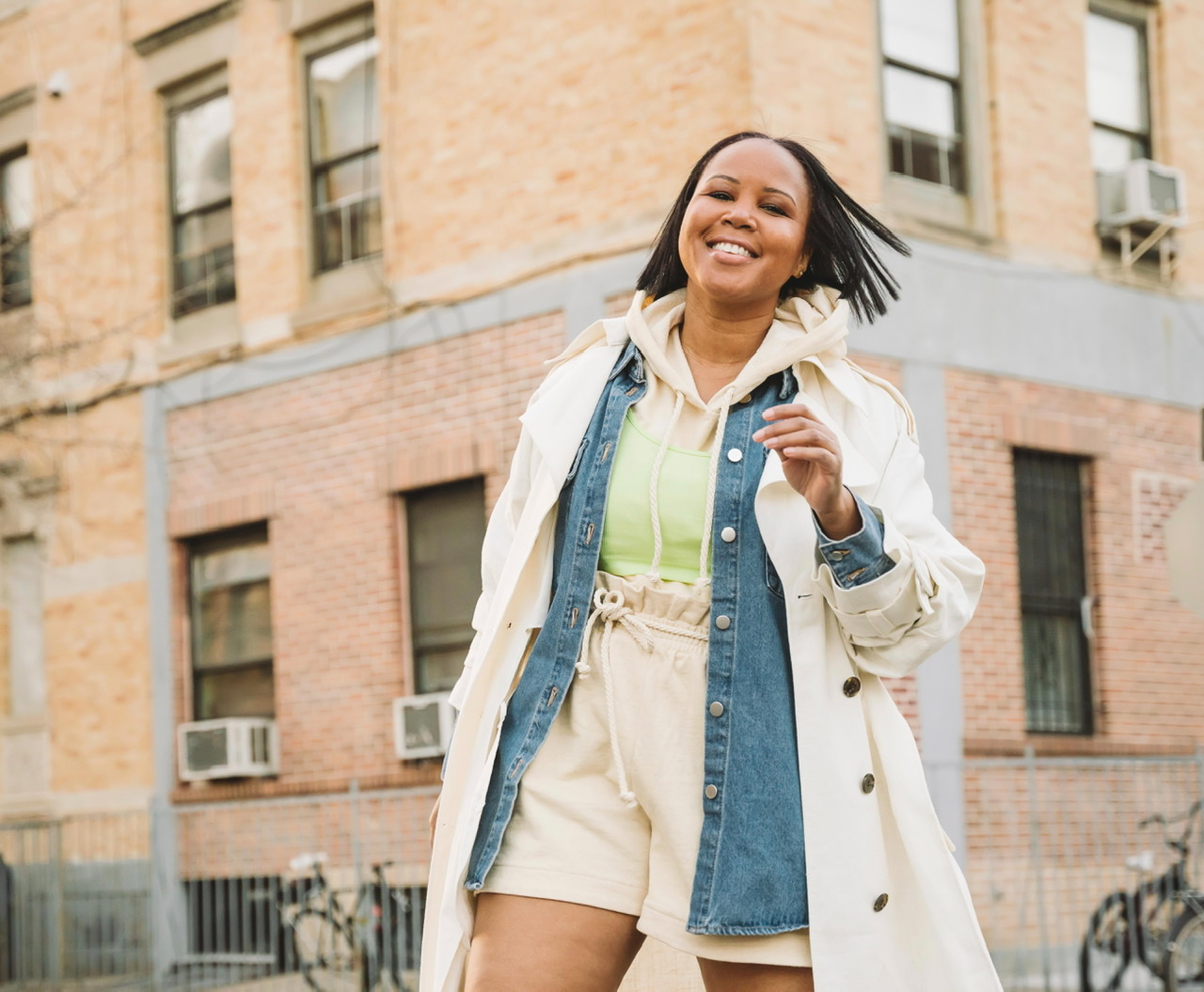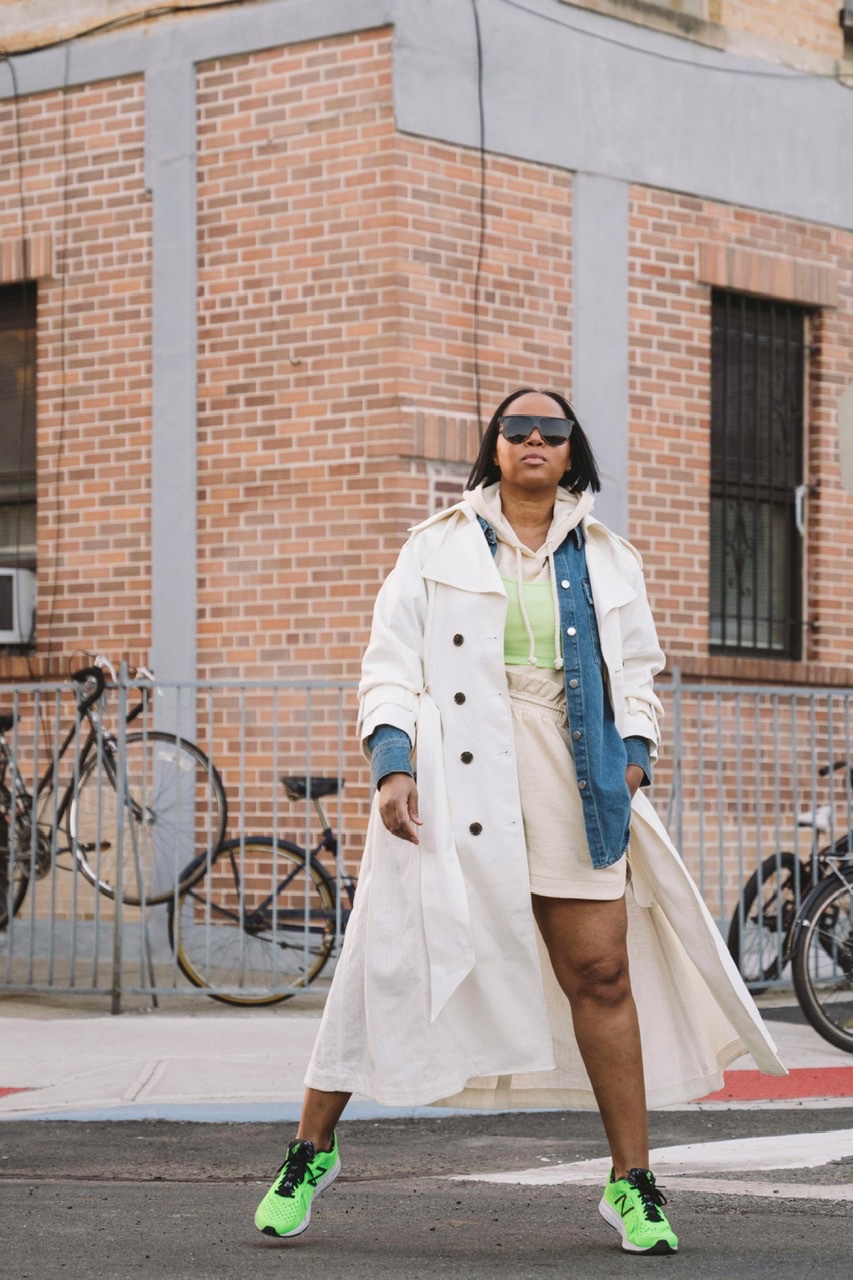 If I had to rank the seasons, Fall would be my first choice and Spring comes through as a close second. They're both my top two seasons for literally the same reason. I can bring out the layers! Layering is really where the creativity can jump out and Spring and Fall really allow you the opportunity to show off.

I've identified four #TiffTips that I've used in this head-to-ankle H&M look to get those layers layering. Get into it!
Tiff Tip #1: Color Coordinate
Like the late John Witherspoon once said, "You've got to coordinate!". I think this is a simple tip to keep in mind when it comes to layering. Find pieces that match like the crop top and the sneakers and the sleeveless hoodie and the sweat shorts in this look. It helps to create cohesion amongst the layers.
Tiff Tip #2: Mix The Textures
Oh, textures are my jam! This is where you can really add some drama. Even if you don't like colors and find color coordinating out of your wheelhouse. You can certainly play with textures for immediate interest. In this look, I added in denim amongst the cotton/hemp pieces.

Say for instance you love black and black is where you feel comfortable, add in some eyelet, large knits, chiffon, jacquard, lace, leather, etc. You get the idea. Go apeshit!
Tiff Tip #3: Size Matters
Experiment with the lengths. In this look, the denim shirt is a bit shorter than the shorts, yet, the trench coat is longer than everything else. That helps with the flow of the look and everything isn't stacked on top of each other which isn't bad but it helps with bulk reduction.

Also, the inner pieces can be a bit more true-to-size and the outermost piece can be a bit more oversized. It's like working your way out. Use the smallest pieces first and end with the largest pieces.
Tiff Tip #4: Bulk Reduction
A common concern that I hear with layering is the fear of looking too bulky. For this look, the hoodie is actually sleeveless. So, that gives room in the arms. As previously, mentioned varying the lengths of the pieces prevents the pieces from stacking up on top of each other. Also, the materials matter here. Chiffon and cotton will layer nicely because one is lighter than the other.
Weigh-In: If you layer, what tips do you use to get look?
Get The Look
H&M Linen Trench Coat – Sold here
H&M Sleeveless Hoodie – Sold here
H&M+ Short-Sleeved Hoodie – Sold here
H&M Neon Yellow Crop top – Sold here
H&M Paper-bag Shorts – Sold here
H&M+ Paper-bag Shorts – Sold here
H&M Oversized Denim Shirt – Sold here
H&M Sunglasses – Sold here
New Balance Sneakers – Similar here

Photographer – Karston Tannis