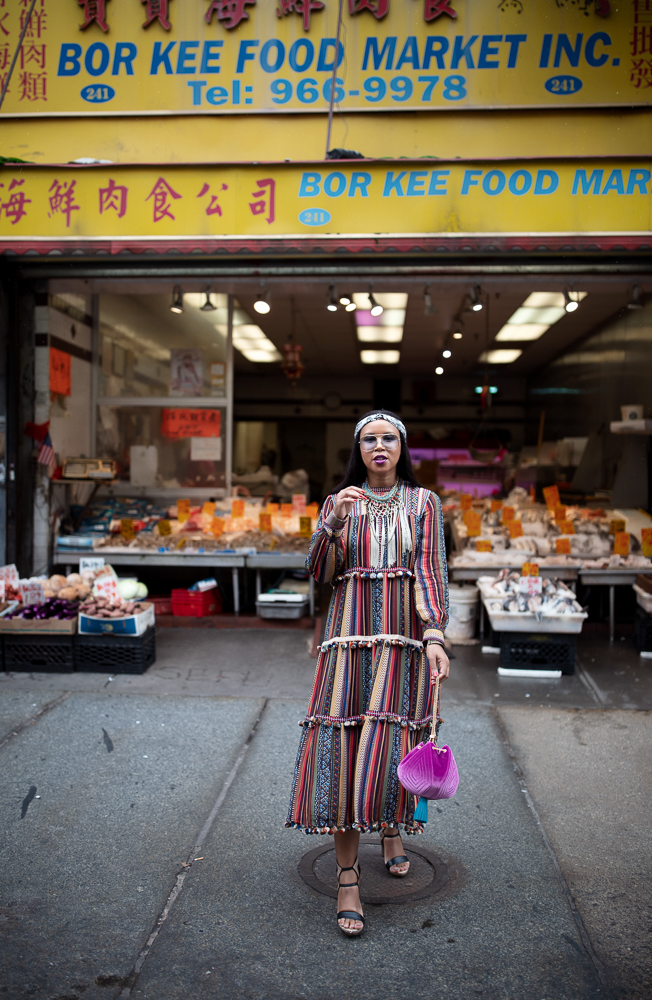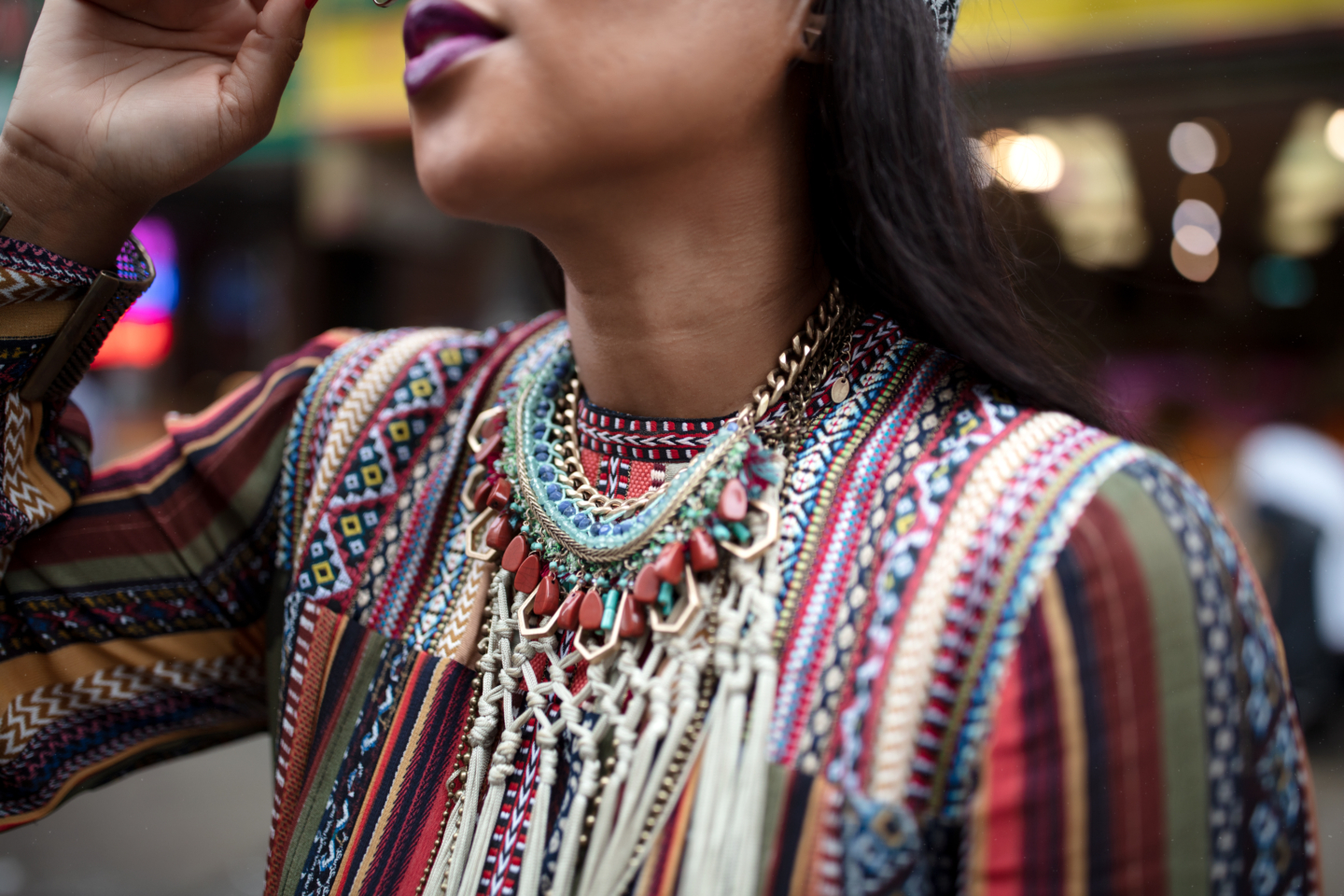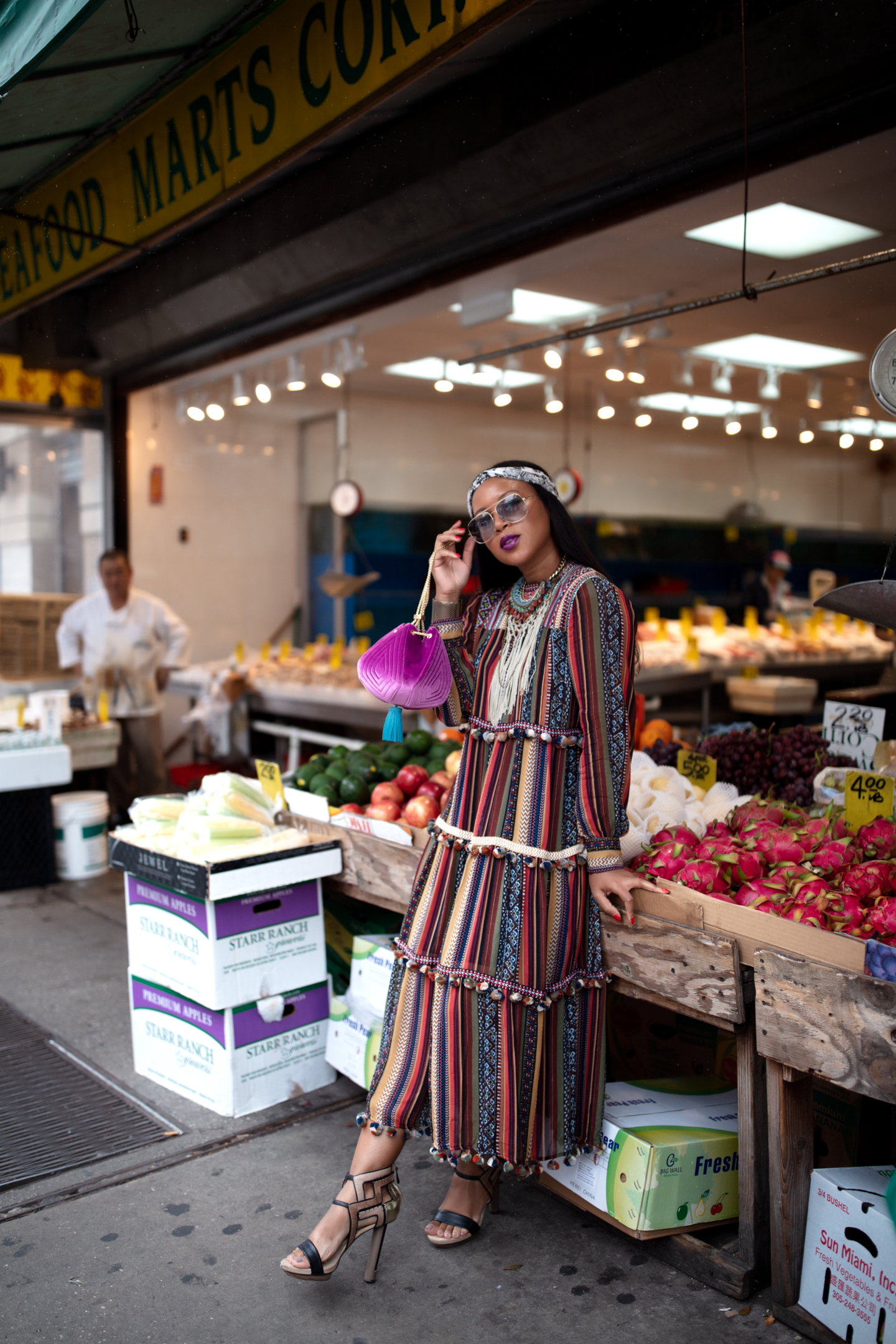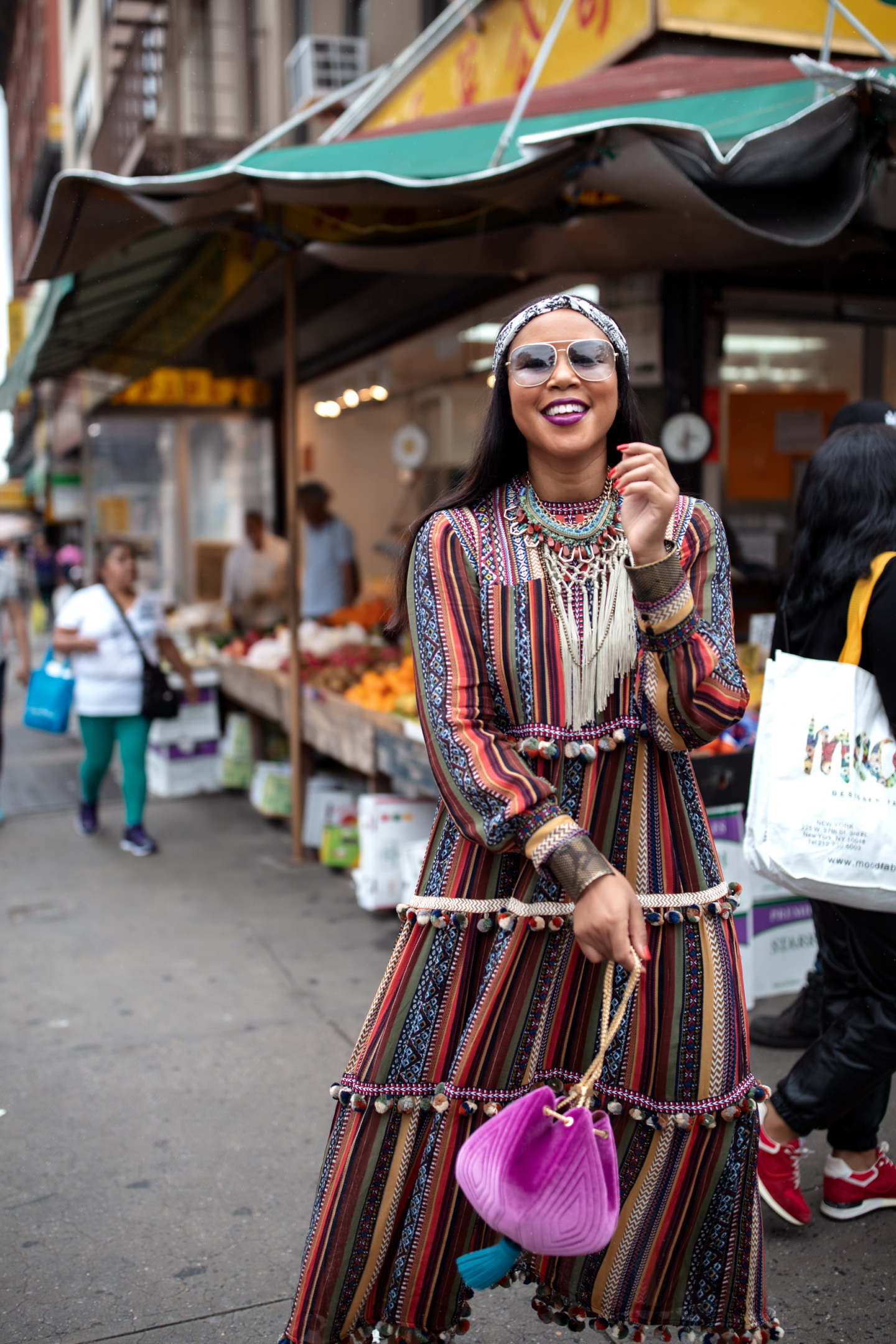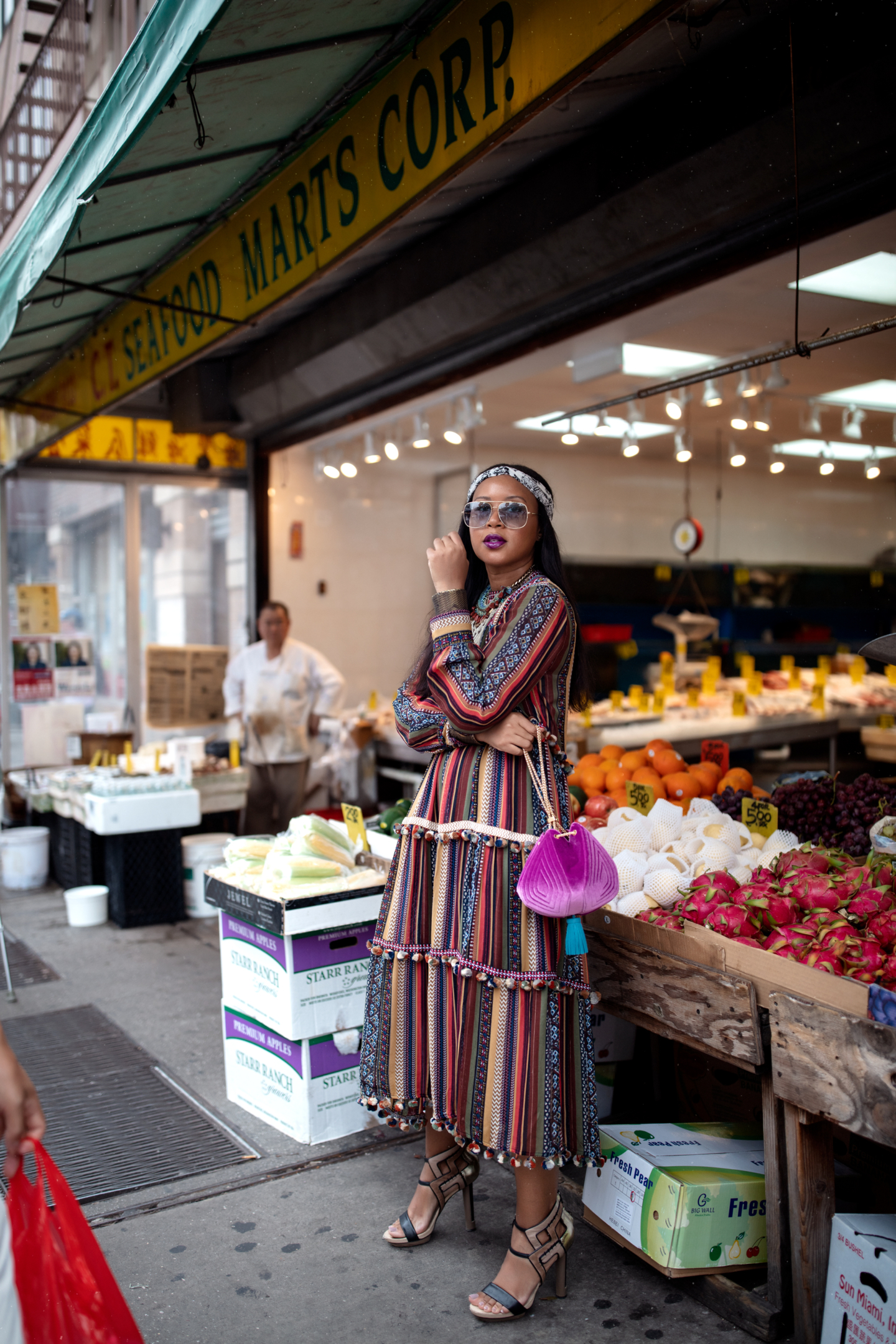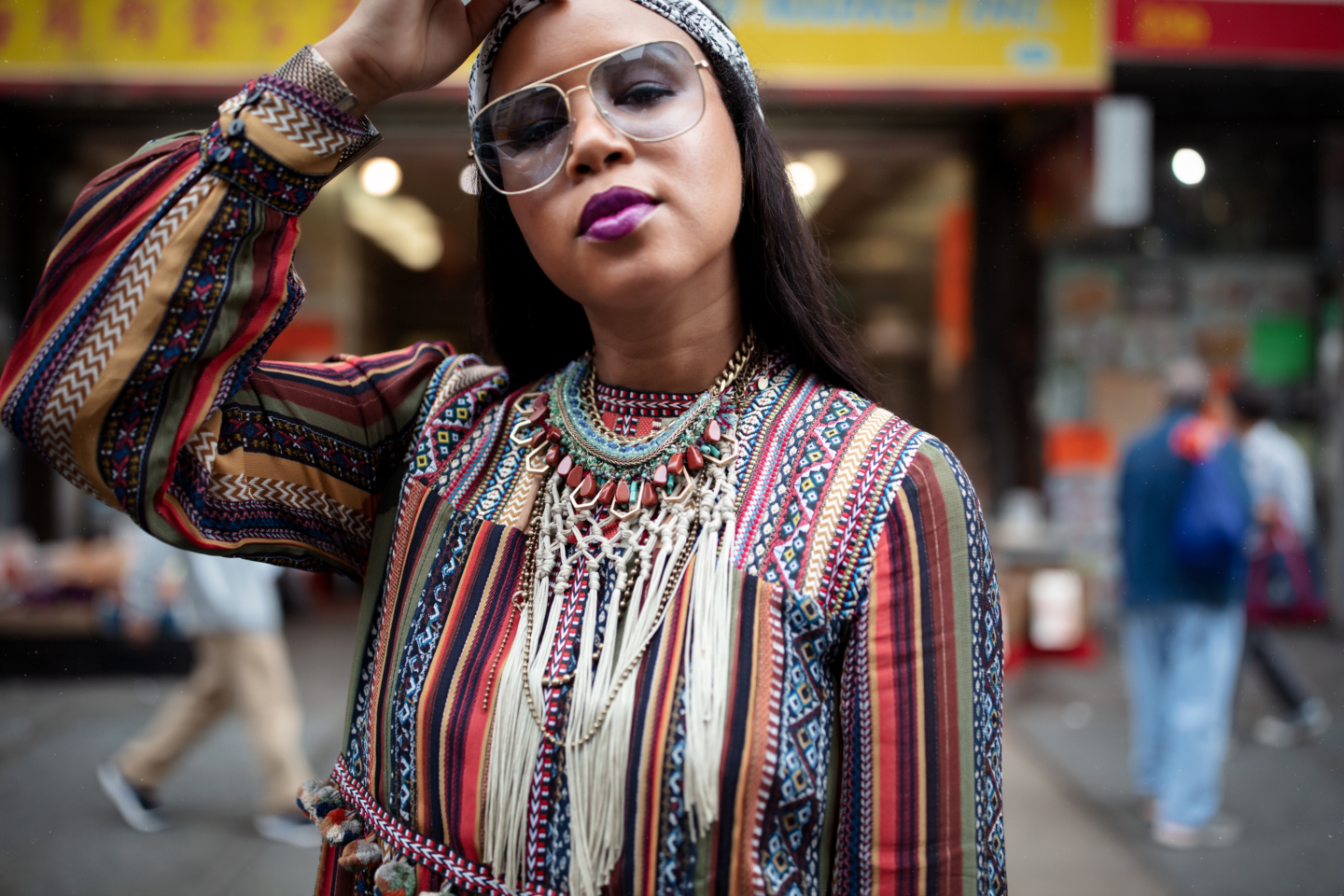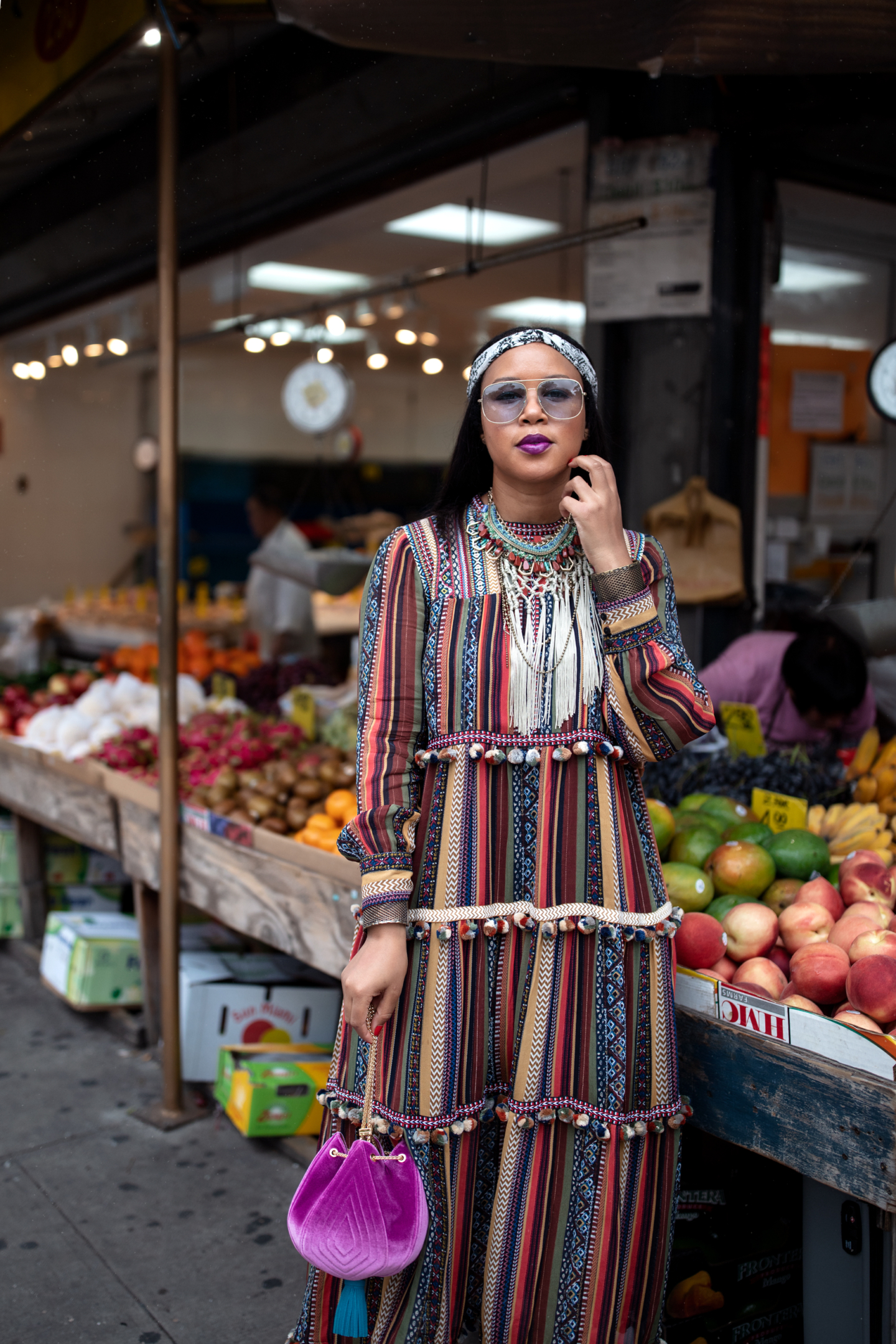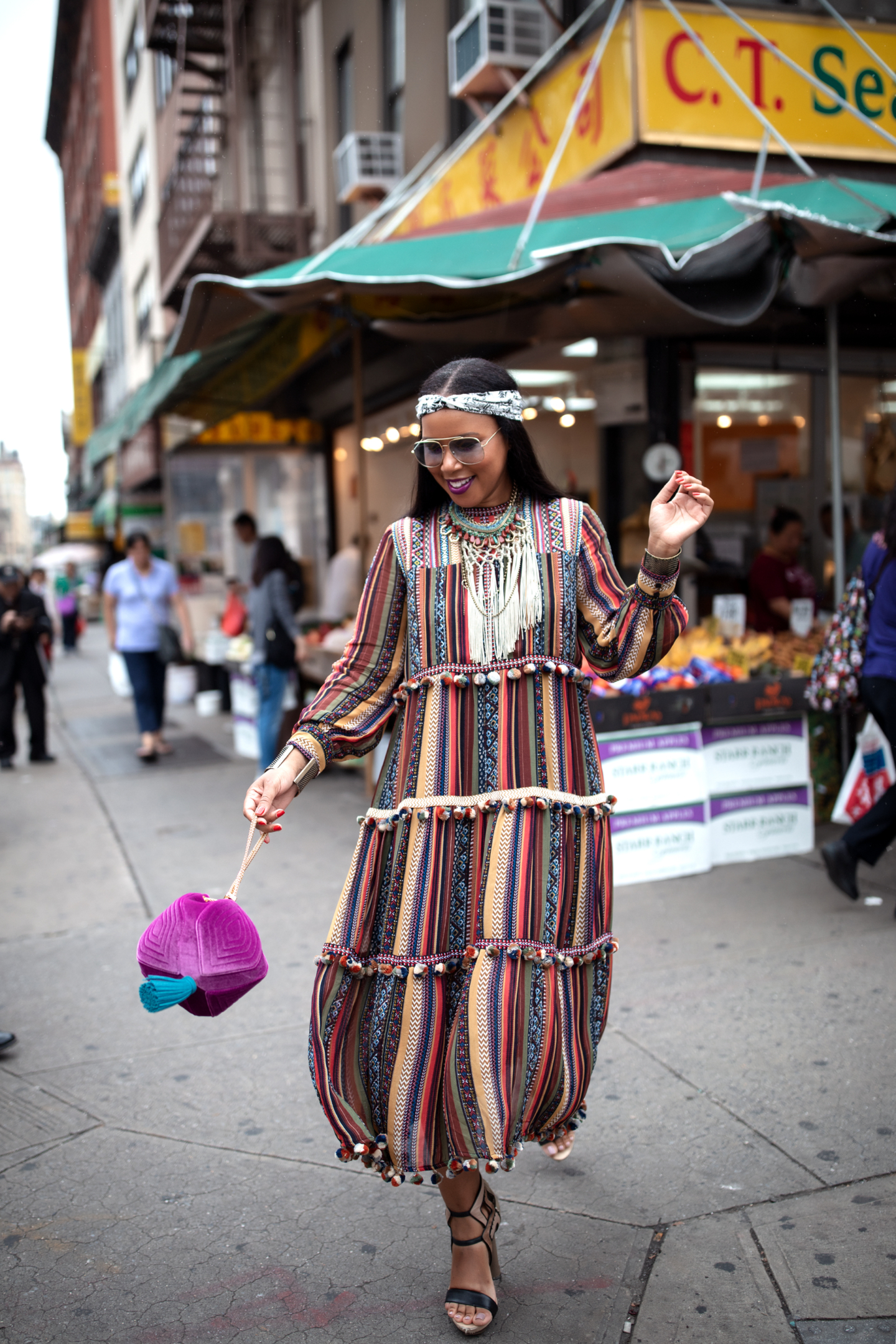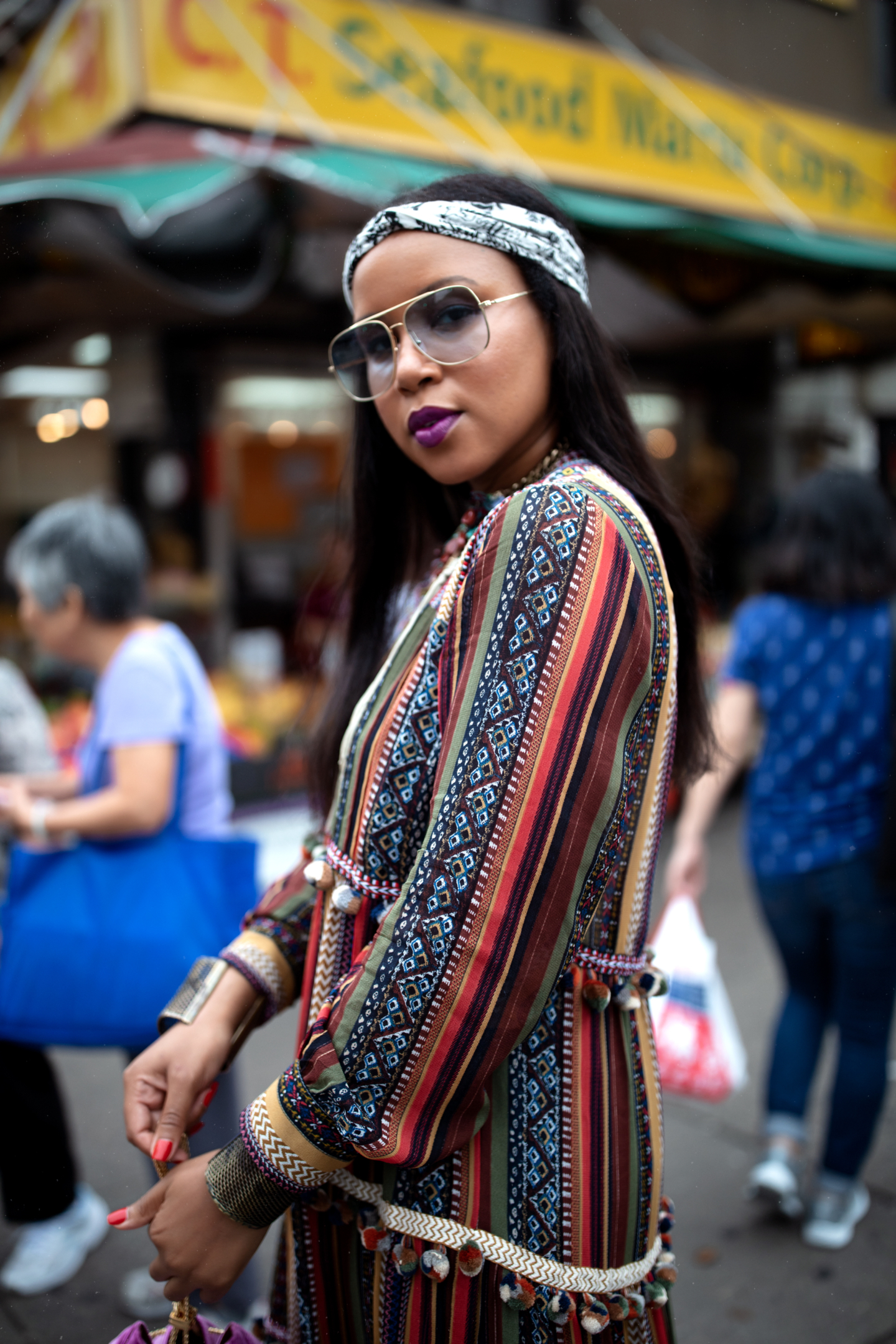 You push the f*ck through. Period.
The real magic often takes places where people don't usually want to see it.
Take for instance these images that you see in this post, can you imagine being cursed out while trying to look like it's just a normal easy breezy day in Chinatown?
Ok, I'll admit that I sat a little too close to the produce in a few shots. I owned that and I apologized. That meant nothing! These people went full ham on me for the remainder of the shoot. I even moved across the street to get some different shots and one woman kept yelling out "ugly ugly" and pointing to me. Lol! So, I thanked her.
I guess she was confused and wanted to make it clear that she was not complimenting me and said it over and over again. Ma'am, I HEARD YOU! Now, take this 'thank you' and move on with your day.
Life's Lessons
Here's the lesson in it all.
You can't get distracted by the distractions when you have a goal to achieve.
My photographer Marta was focused! We had a job to do and the goal was to get these shots by any means necessary. I had a vision for this shoot and we nailed it. Literally, every where we stood there was a herd of people coming towards us and market staff yelling in the background. We had to make the active decision to block them out.
Another lesson, your team will always be integral to how well you accomplish your goals. Had this been someone else, they may have given up or gotten frustrated with everything going on around us and delivered poor images. My girl, Marta, stood firm in the middle of the herd and Got. These. Shots.
Teamwerk makes the dream werk every single time.
"Here's What You See vs. Here's What Really Happened"
I think I'm going start to a "Here's What You See vs. Here's What Really Happened" section of my blog posts. I may go back to previous posts to add this section. I just want ya'll to know that real life WERK goes into creating content and the real test of your skill happens when everything is going WRONG.
Get The Look:
Zara Printed Dress – Sold here
The Volon Cindy Feather Bag – Similar here
Victoria Beckham Navigator Sunglasses – Sold here
Micheal Stars Scarf c/o Popsugar Must Have Box – Sold here and here
Zara Necklace
H&M Necklace
Burak Uyan Sandals
Bronze Cuffs
Photography by: Marta Skovro